AMERICAN EATERY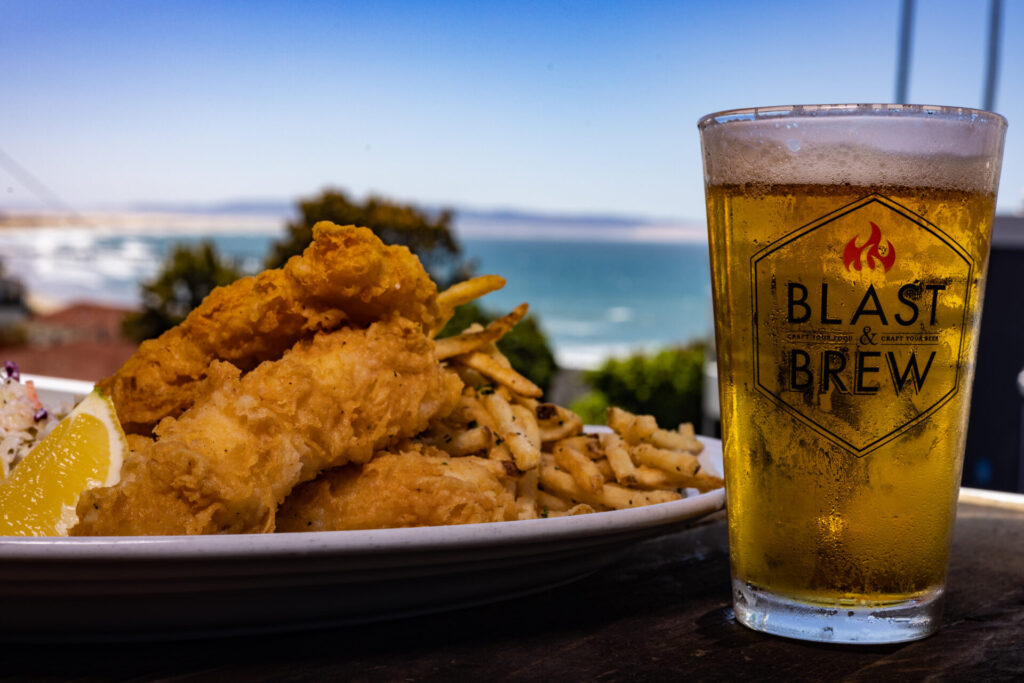 FISH & CHIPS
A Blast Favorite! Cold Water Cod Fried Up Cirsp with our House Blonde Ale Batter served with Fresh Coleslaw, Taproom Fries and house Caper Tartar.
FLAME GRILLED RIBEYE
Generous 16oz. Cut Grilled to Perfection, served with Garlic Mashers, Garlic Cheese Bread and Steamed Fresh Local Veggies or Elote Corn.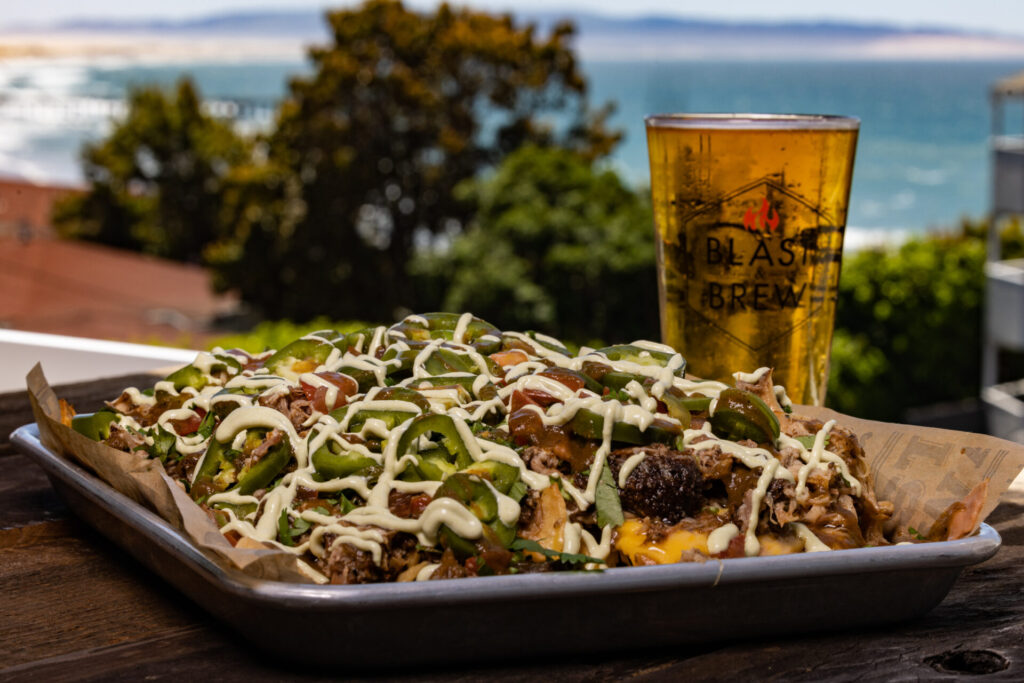 825 NACHOS
House Made Corn Tortillas Chips, Refried Beans, Nacho Cheese, Shredded Cheddar Cheese, Tomatos, Jalapenos, Green Onions, Cilantro, Cilantro Lime Crema and Taco Sauce.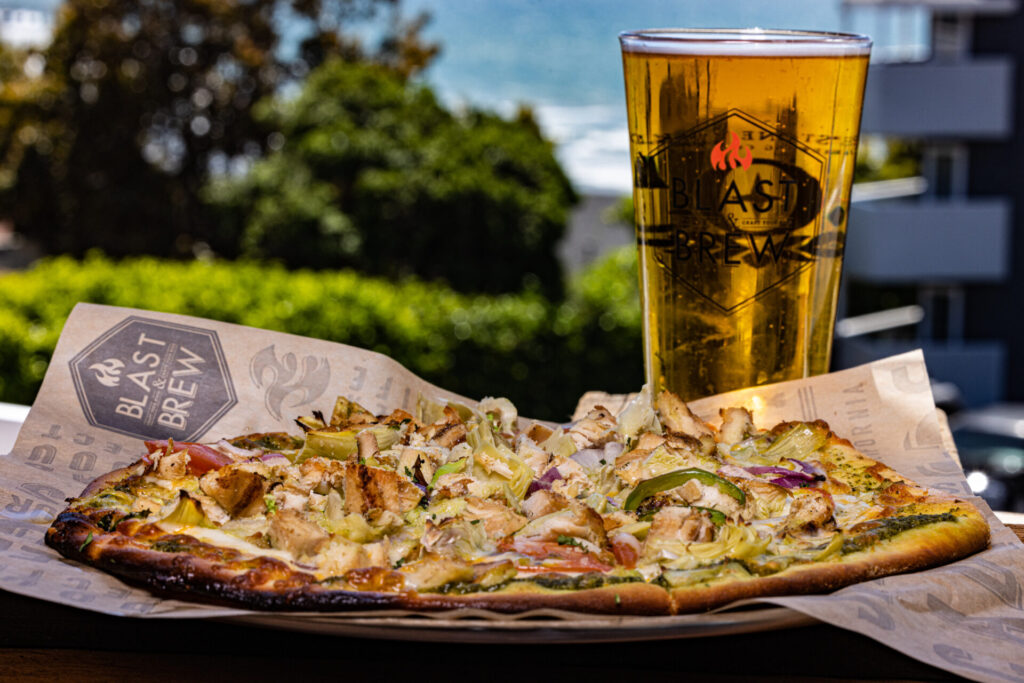 SANTA MARIA VALLEY VEGGIE
Pesto, Marinara Blend, Spinach, Tomato, Artichoke, Red Onion, Fresh Garlic and Feta Cheese.
ADD JALAPENOS FOR A REAL BLAST!